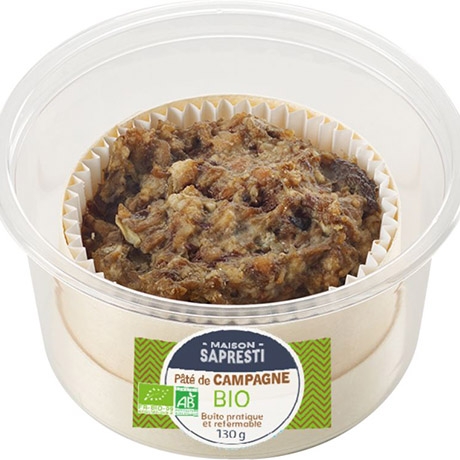 The organic terrine is now available
Country-style pâté, an essential part of cooked charcuterie, arrives in the organic section!
This pâté is made according to a recipe based on pork meat and ingredients from organic farming. Made with Guérande salt and buckwheat flour, it comes in a practical and reusable wooden container. This selection of ingredients preserves the coarse texture and organoleptic qualities of a good traditional pâté de campagne.
Available now in supermarkets!